Nocturne
Singing & Stitching (from June 2015 Update)
I've finished page 6 of Nocturne, which means the whole top row is now finished! This is tented on 25 count lugana using 2 over 1 on the light colours and 3 over 1 on the dark and mid tones.
Current progress: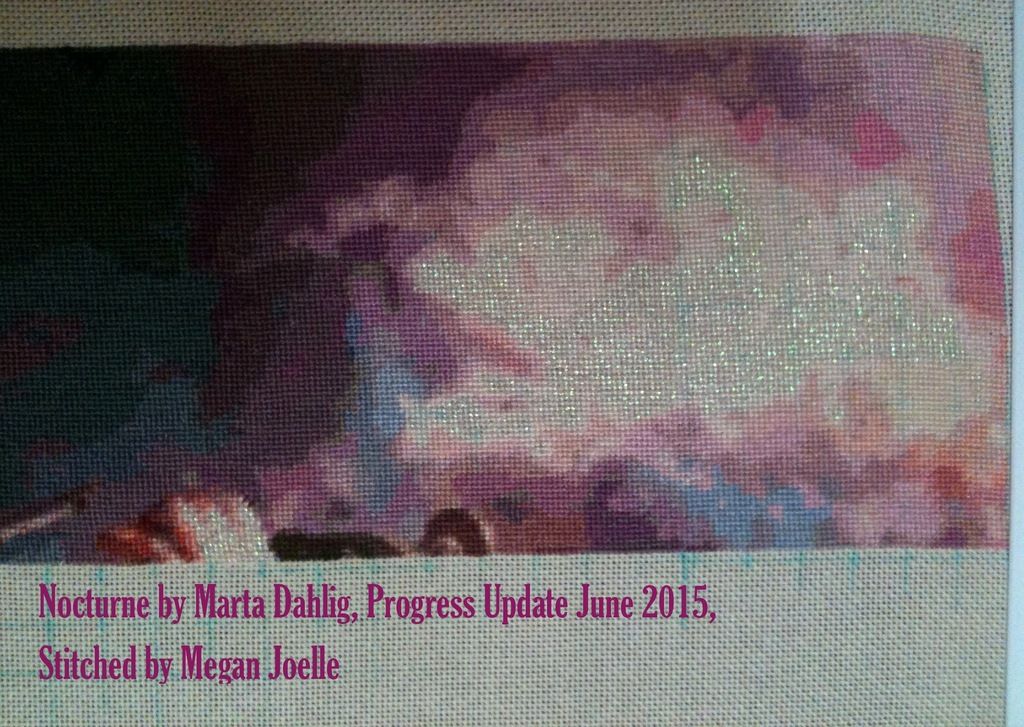 I extended my Q-snap from an 11x17 to a 14x20 inch frame. Nocturne now fits perfectly across the width of the frame, which means no frame creases in the sides!!!
Sparkly Clouds & Violins ( from 22nd March 2015)
I have finished page five of Nocturne! There is one more page of clouds to stitch to complete the first row.
Some mid page sparkle:
Page five finished: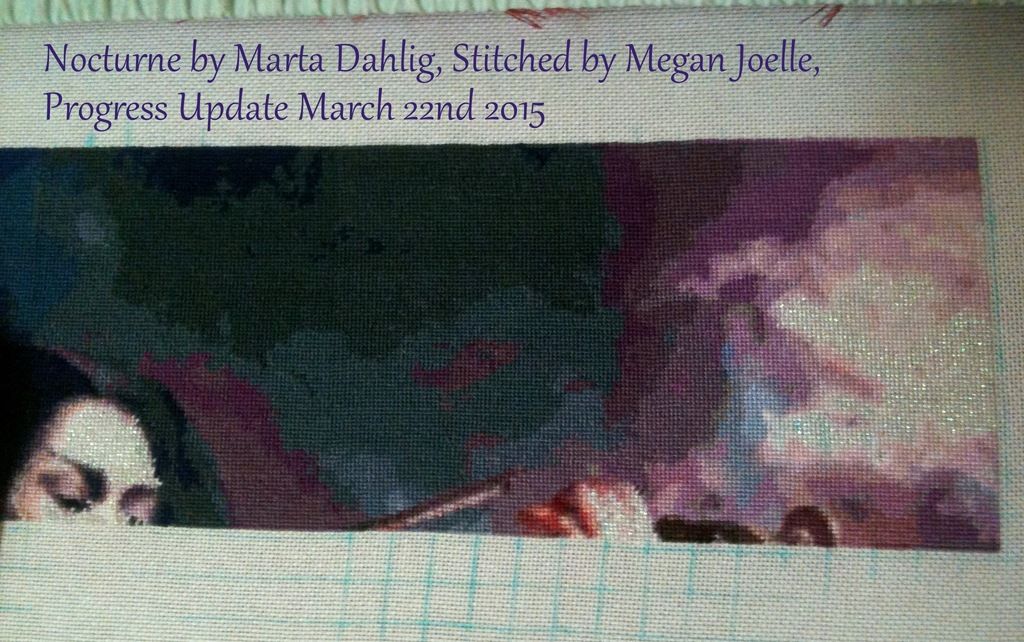 Nocturne Update, 3rd February 2015
I've managed to finish page four which takes me to five pages completed! This takes Nocturne from 9.97% to 12.43% complete. It feels good to jump into the double digits!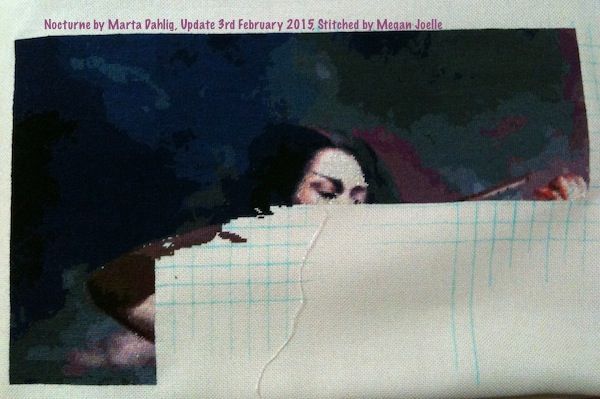 Nocturne 18th November 2014
I've almost completed 10 percent of Nocturne! Here is where it's at now: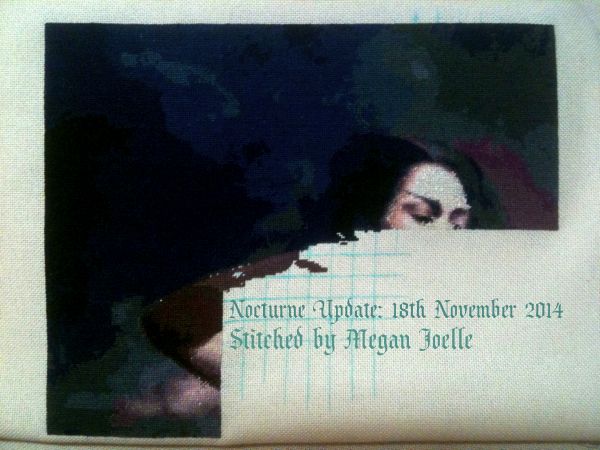 Stitched on 25 count cream Lugana, tented 3 over 1
Nocturne Restart September 2nd 2014
I have restarted Nocturne on 25 count Lugana (tenting, 3 over 1) in hopes I can finish it in half the time! This also takes the chart size down to a more conservative finished size. It is unfortunate to restart after all the stitching I've done (I'd almost finished 5 pages!) but I really think it's worth it. I restarted it on the 2nd September and have managed to complete the following in a month (with full crosses this would have taken me about two or three months):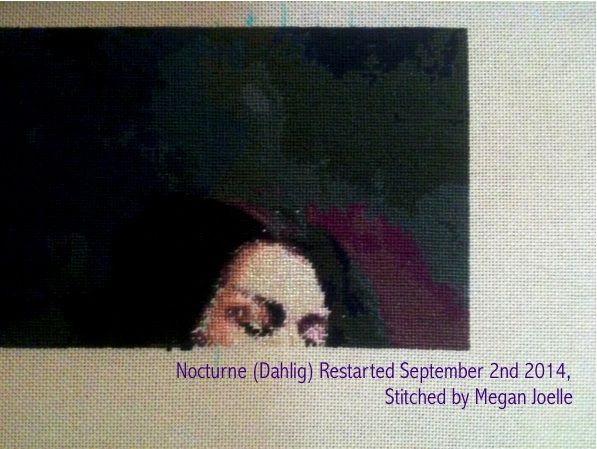 Update on Nocturne: April 2014
It's been awhile since I worked on this. I ran out of krienik which put a stop to the stitching. Plus I've been working on Umbrella Sky.
Update on Nocturne: January 2013
I've really enjoyed stitching page four. Kreinik has been added to her face and hand. I've been neglecting Umbrella Sky to work on this... I think it's time to go back to Umbrella Sky and stitch with a different colour palette!
Update on Nocturne: First three pages completed!
Finished product should look something like this!
Stitch mock-up: