Spirit Of Flight
From the blog Sail Away, May 27th 2017
Cheep Cheeep!!!
I've also finished the large birdy on my Spirit of Flight Diamond Painting!
Before & After: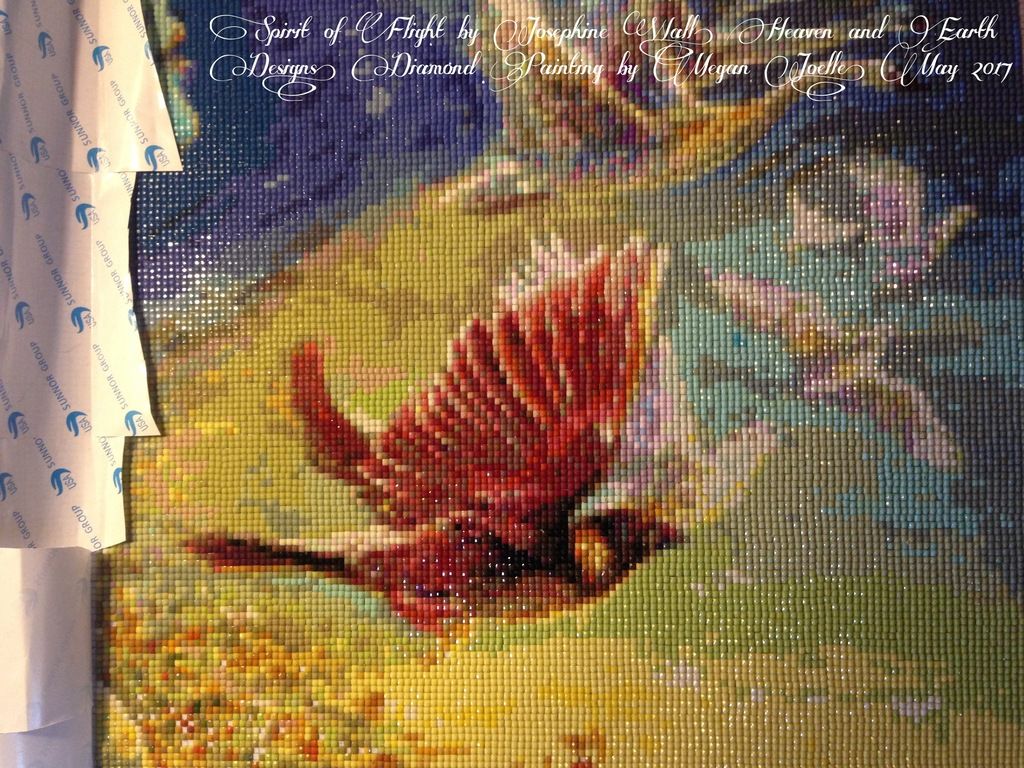 Spirit of Flight Page Finish, From the Blog Three Wishes, May 5th 2017
I've finished my 5th and 6th page on Spirit of Flight. It's been fun making the large bird on this page and part of her face has also appeared!
Current wip pics: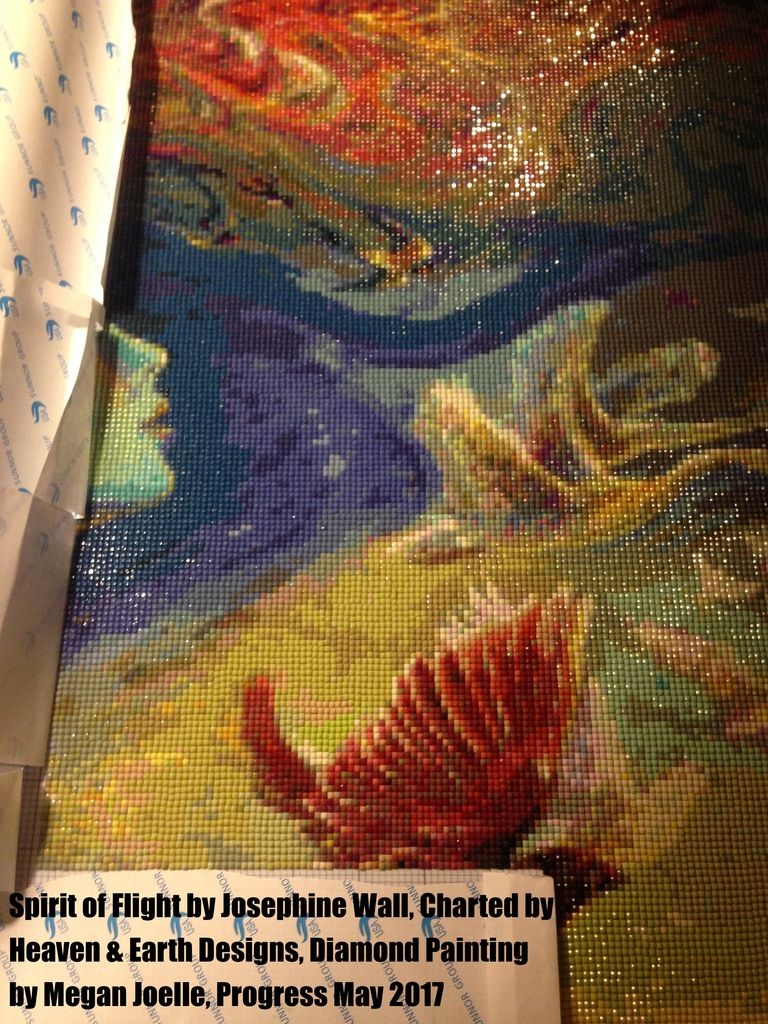 From the Blog Mr Greenwood's Stitching, 13th April
Diamond Painting Progress
I've started the next column on my diamond painting and wanted to post a few close up's showing the confetti on page 5!
Previous Progress: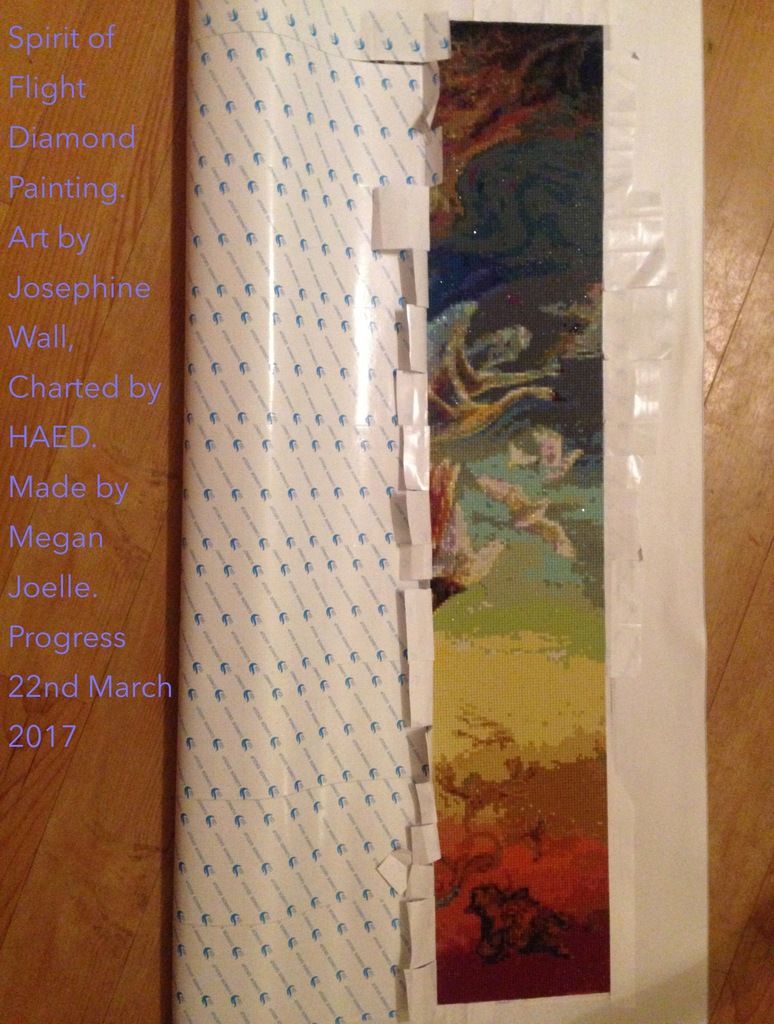 Confetti Sections: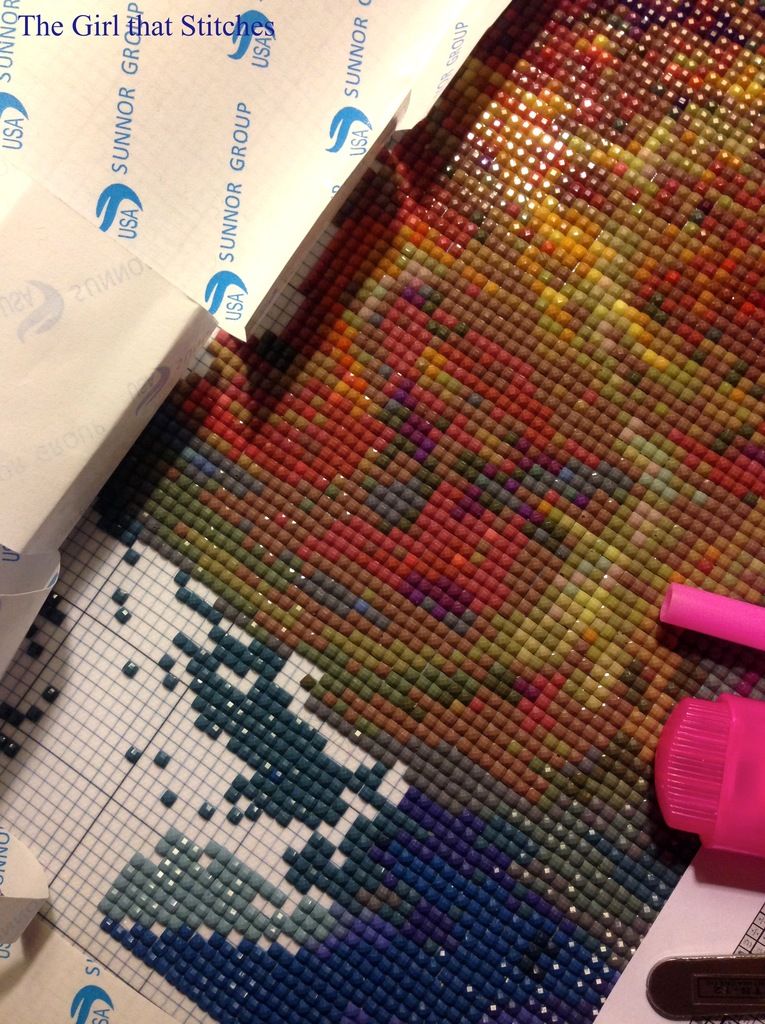 Current Progress:
From the Blog Challenge #4 & a Whole Lot More, March 22nd
Spirit of Flight Diamond Painting


I've finished the top page on Spirit of Flight, which means I now have a row finish! This makes the project 27,900 tiles down and 18.29% complete, which isn't too shabby for such a short amount of time!
Previous progress:
Current progress: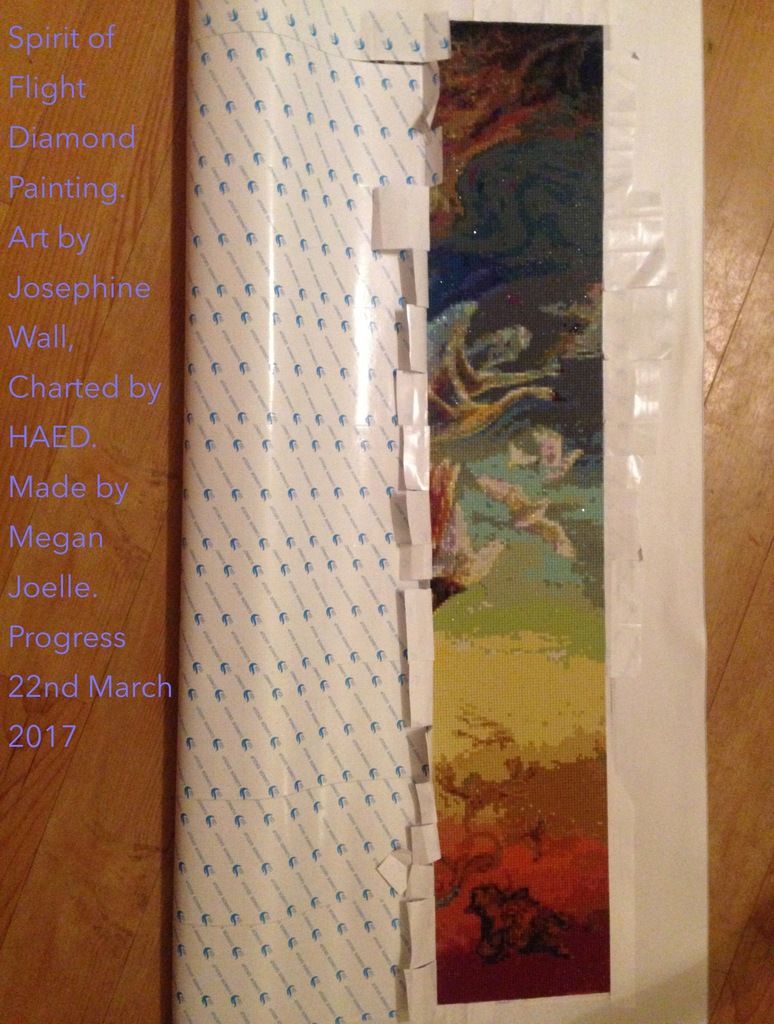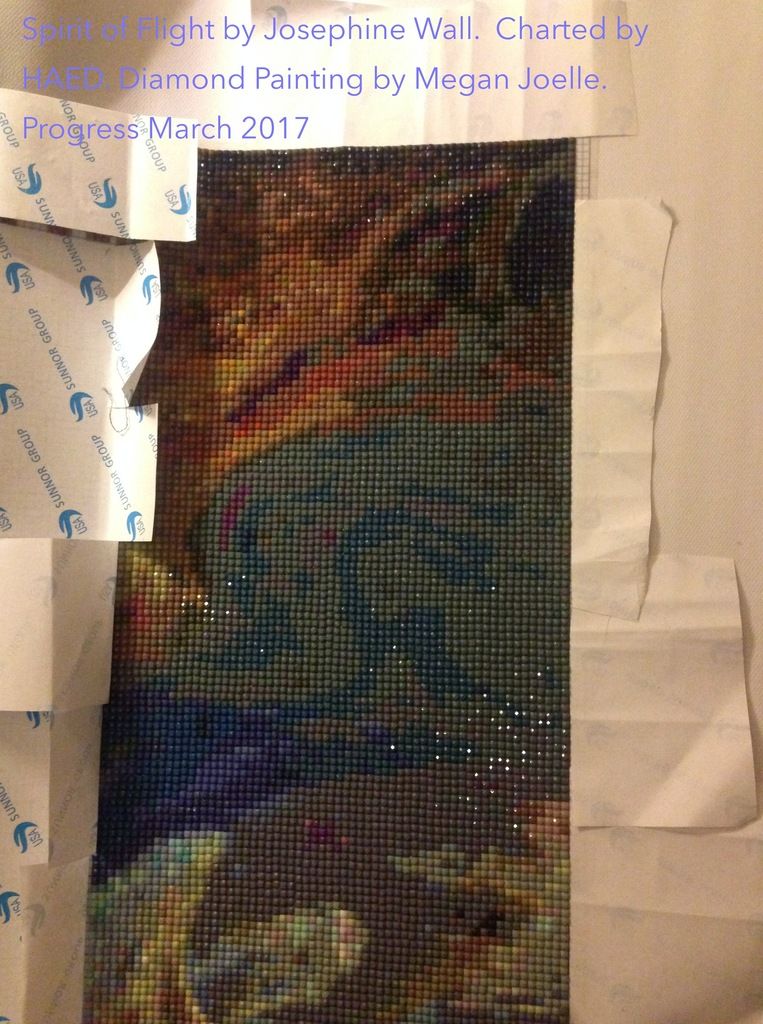 Diamond Painting: From Blog 3rd March 2017
Valentine's Day: From Blog 14th Feb 2017
Diamond Painting
I've stumbled across the craft of diamond painting, which involves sticking resin tiles/diamonds to a sticky canvas. The tiles are available in both round and square shapes in the whole DMC colour range. This means any cross stitch chart can be turned into a diamond painting! There are kits available but the quality of the kit will vary depending on the size and amount of colours used. In any case, it is possible to make a diamond painting using a Heaven and Earth Designs chart, which really caught my interest!
Diamonds Are A Girls Best Friend…
I've decided to jump right in and make Spirit of Flight my first diamond painting! This one was screaming "pick me" and I can really visualize it working well. The diamonds are 2.5mm each which makes the canvas the equivalent of working on 10 count cross stitch fabric. The finished size of this piece will be about 85 by 113cm... Just over a meter wide!
Spirit of Flight by Josephine Wall:
Charted by Heaven and Earth Designs
Sorting the Diamonds
I have been using an organizer to keep all my floss containers neat and organized and managed to free up a draw in this for the diamond containers: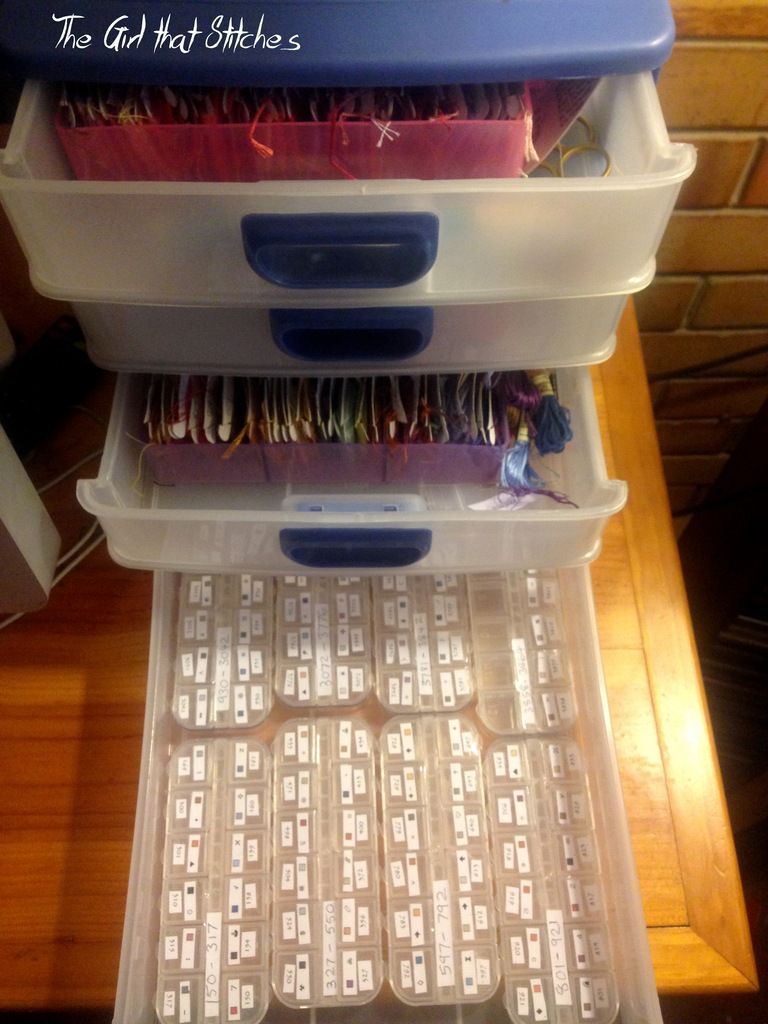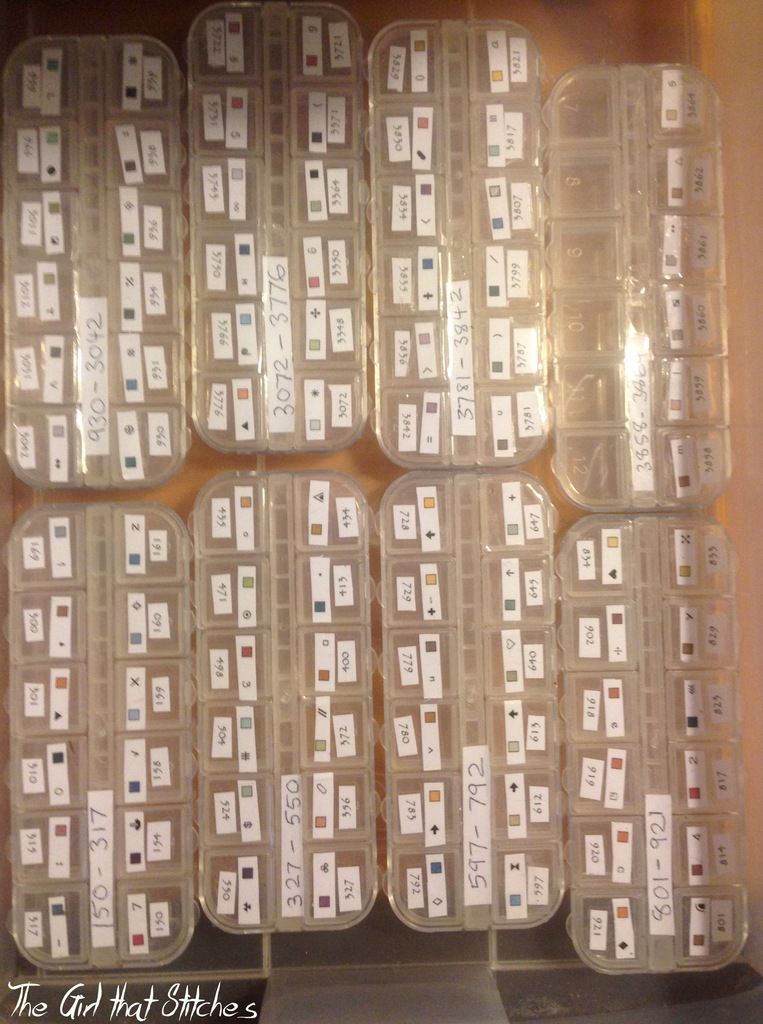 Diamond Supplies
The supplies were ordered from the
"Little Home"
store on AliExpress. The Seller gave me a great deal on a large custom size canvas, bulk lot of diamonds and the tools needed. I would definitely recommend buying
here
if you are looking for supplies. If you are looking for more information on diamond painting, there is a Facebook group called HAED Diamond Painting. I'd recommend joining the group and asking questions there, or feel free to post any questions here as well! :D
My supplies arrived on the 14th of February. I'm delighted to receive diamonds on Valentine's Day! ;)
90 chart colours sorted!: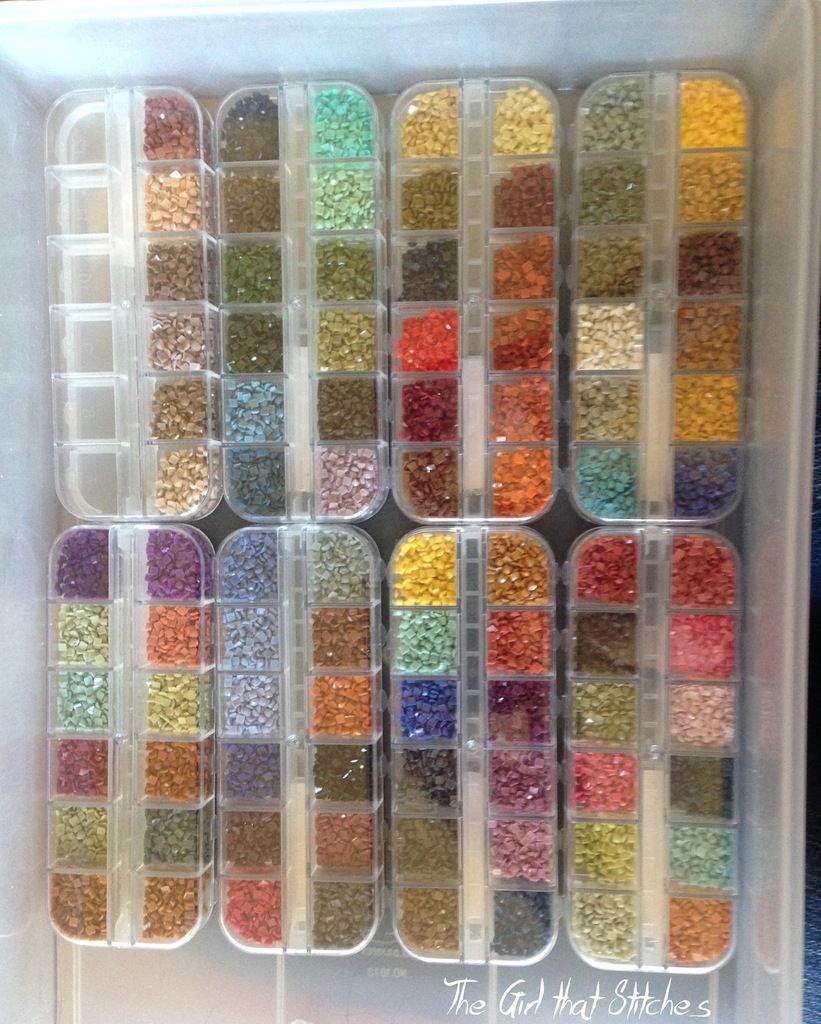 Spirit of Flight Start
I've made my start in the bottom right hand corner of the chart:
Hoping to fly through this page and be back with more progress soon!
Challenges (From Blog Update November 2015)
Spirit of Flight has been somewhat unintentionally neglected! So I picked it up again for the Facebook challenge that Michele set in The Official HAED group. The challenge was to complete a minimum of 400 stitches but I hoped to finish the page! I've been working the Mystery Chart alongside this, which has slowed the process down. I've also been having issues with pain in my hands and arms making stitching difficult. Still I managed to persevere and almost get the page finished... but I was missing one floss colour… argh! So here is most of page 19, minus 3781! It's now 4080 stitches down and 2.67 percent done.
Progress:
April 2015
I was lucky to have Spirit of Flight by Josephine Wall gifted to me by the lovely
Karen at Ft Ft Ft Stitch
some time ago. I haven't forgotten about her Karen! I started this awhile back and got halfway though the first page before deciding I hated the fabric and needed to restart. I purchased some pale yellow lugana for this and only just restarted it as it's taken awhile for me to to decide on fabric and thread combinations.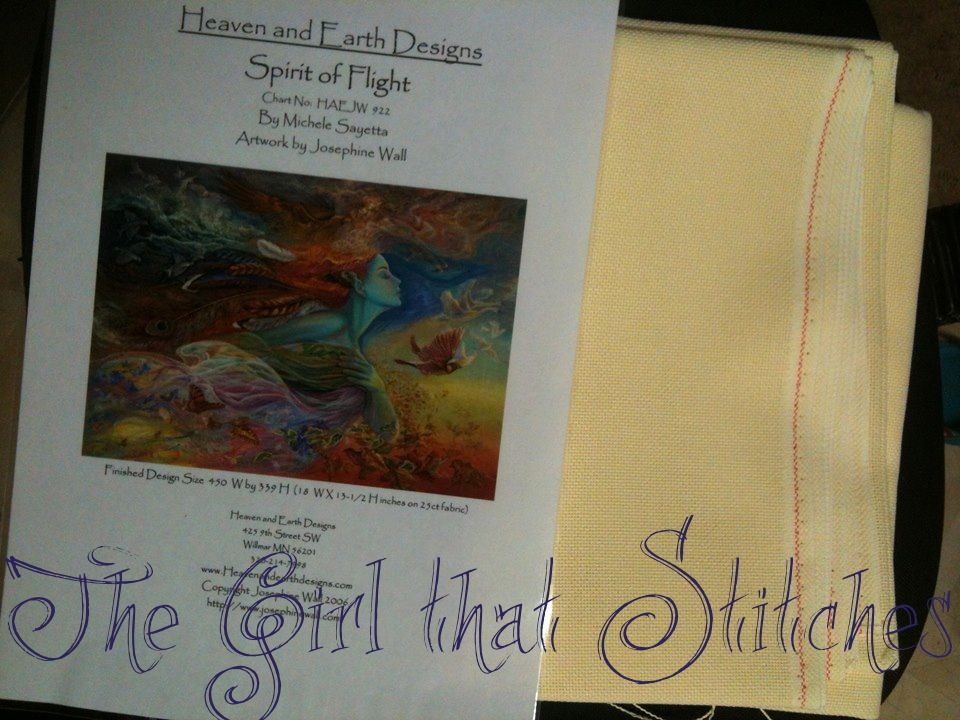 Above: Truer depiction of fabric color as stitching close up photo washes it out.
Below: Start on Spirit of Flight, bottom left corner (Started 1st April 2015).