Yipee! I've Finished Challenge #3!!!
Iris Keeper of the Rainbow
My stitchy bug is still missing and I've still got severe pain in my ears. Although, despite not feeling great, I've managed to persevere and finish the Challenge!
Previous progress: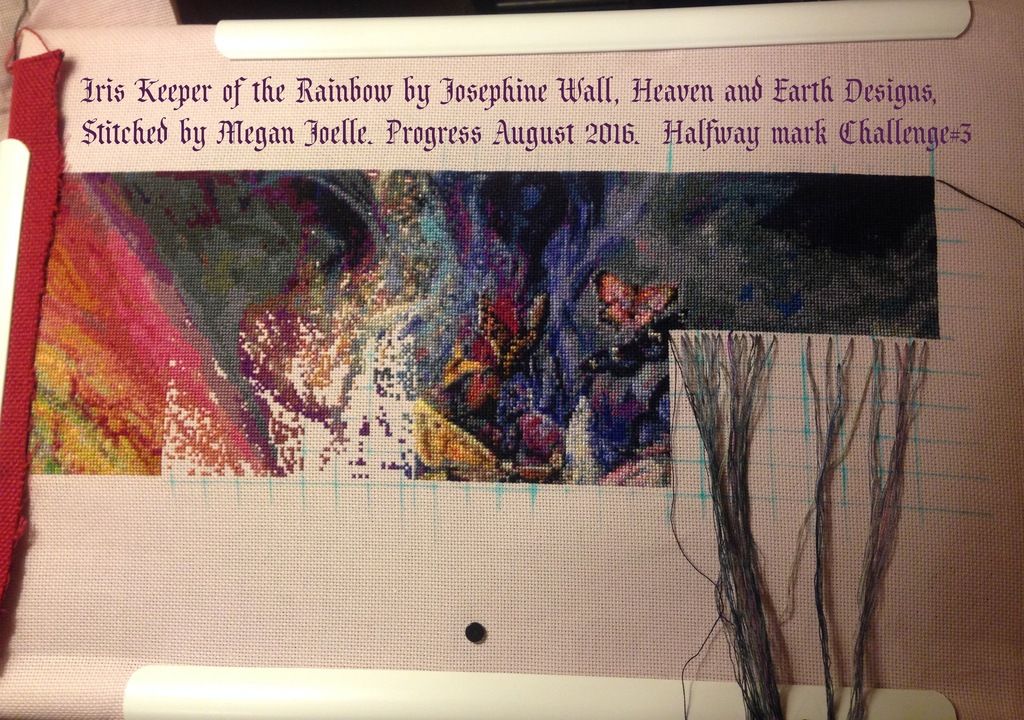 More progress: The parking became a bit intense towards the bottom of the page!
Page 5 completed: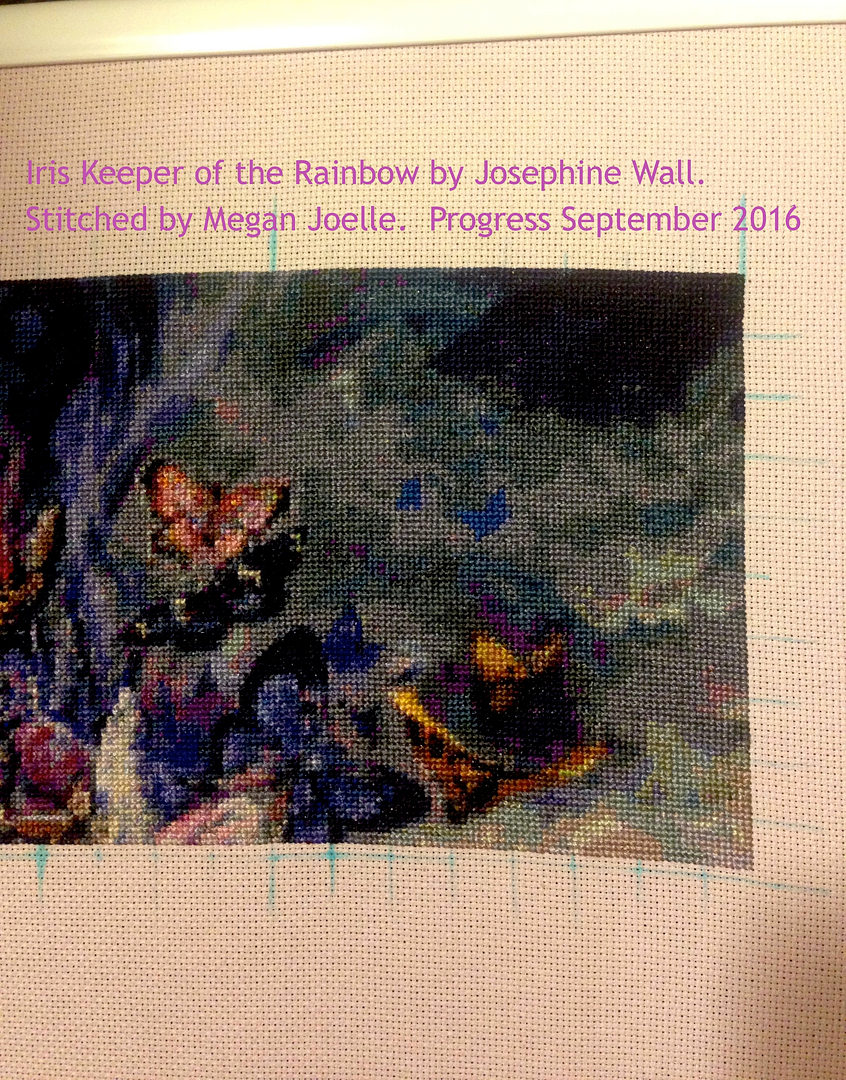 Overall progress to date:
I obviously need to go back and finish page three... Iris is coming off the q-snap for a bit now though!
Parking Method Evaluation
Parking is not my usual stitching method. I didn't mind it to begin with with... However, the parked threads really started getting in the way in the more intense/detailed sections and trying to stitch around them was annoying! I'm not sure that this method really suits me for that reason. Although, I may still try it again at some point under different conditions, as I didn't enjoy being restricted to rows. I did like the times where the parked threads could be worked and there was no searching through bobbins to track colours down... Yet, the set-up to get to that point was substantial...
Saying all that, I know there are lots of stitchers out there who love parking! For that reason it's certainly worth trying it out if you haven't tried it before!
I'm looking forward to rotating to another piece for a bit before getting stuck into the next Challenge :)
Happy stitching! xxx