How Many Colours???
Woohoo!!! I've finished Challenge #2!
I've been flat out moving house and didn't think I was going to get there. There ended up being exactly 100 colours on the page! Talk about epic!
Iris Keeper of the Rainbow by Josephine Wall, page 4.
Previous progress: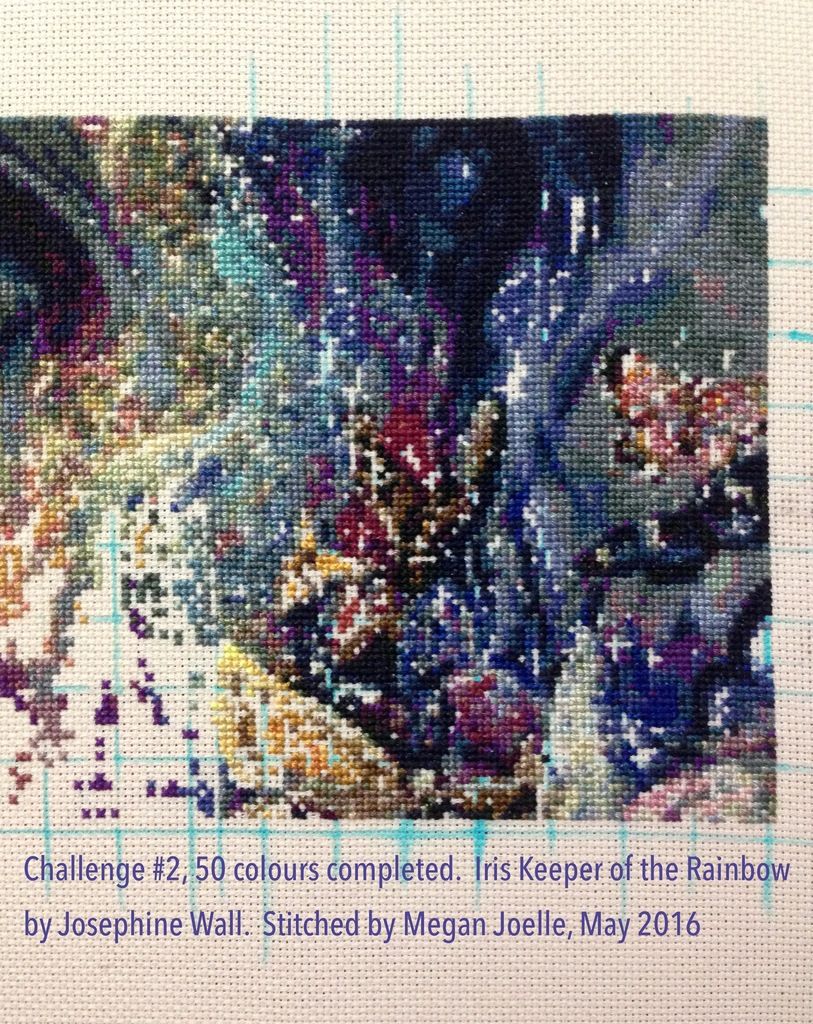 Page 4 finished:
I enjoyed this method and will definitely try it again on a page with less confetti. I'm not sure that it ended up being any quicker than normal because the confetti was pretty full on, so it just felt like it went on forever! Looking forward to switching wips for a bit now. Bring on Challenge #3!
Happy Stitching! xxx