Some Treasure & A Little More Mystery
Some Treasure:
Treasure Hunt is moving along slowly… I've started on page five of the cropped chart. Stitching this in conjunction with the Mystery Chart has me suck in a pit of never ending confetti!
Previous progress: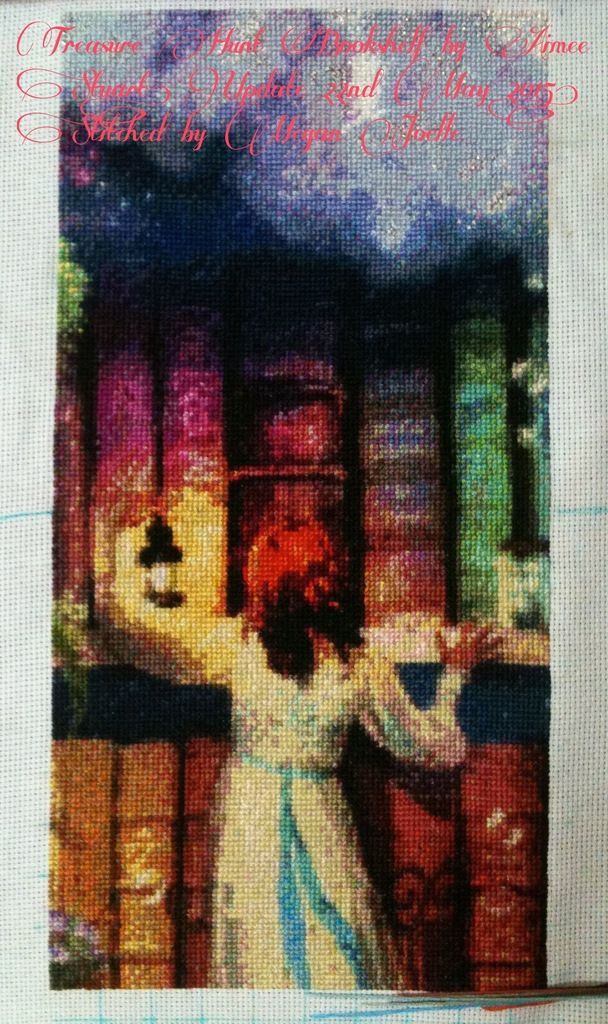 Current progress: The hourglass is starting to appear!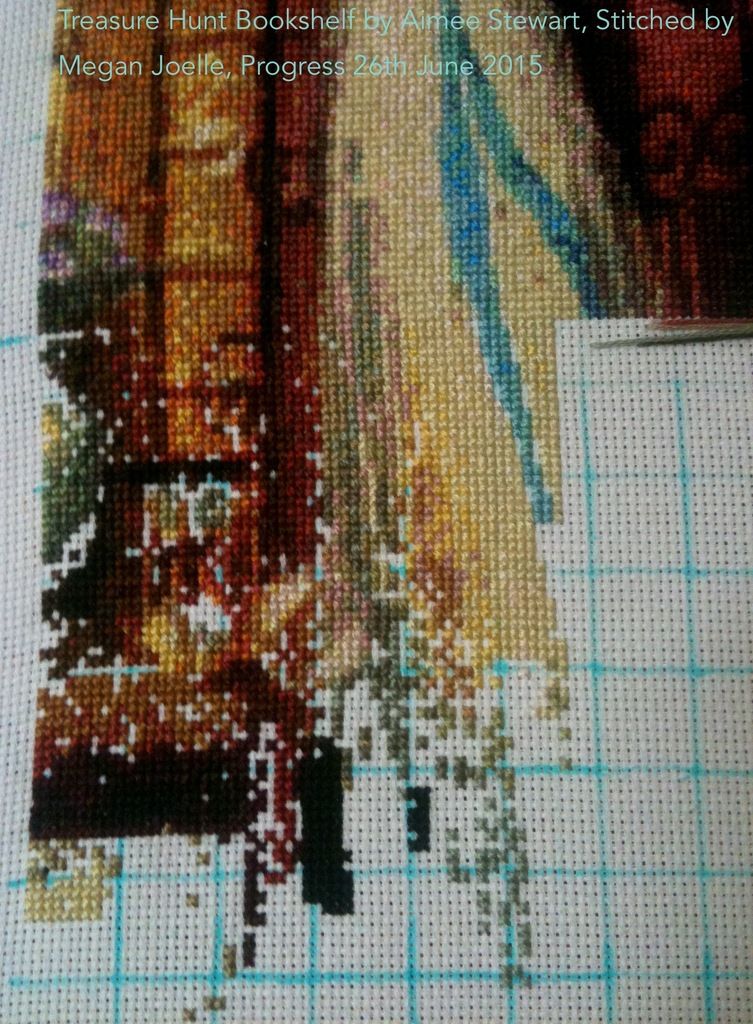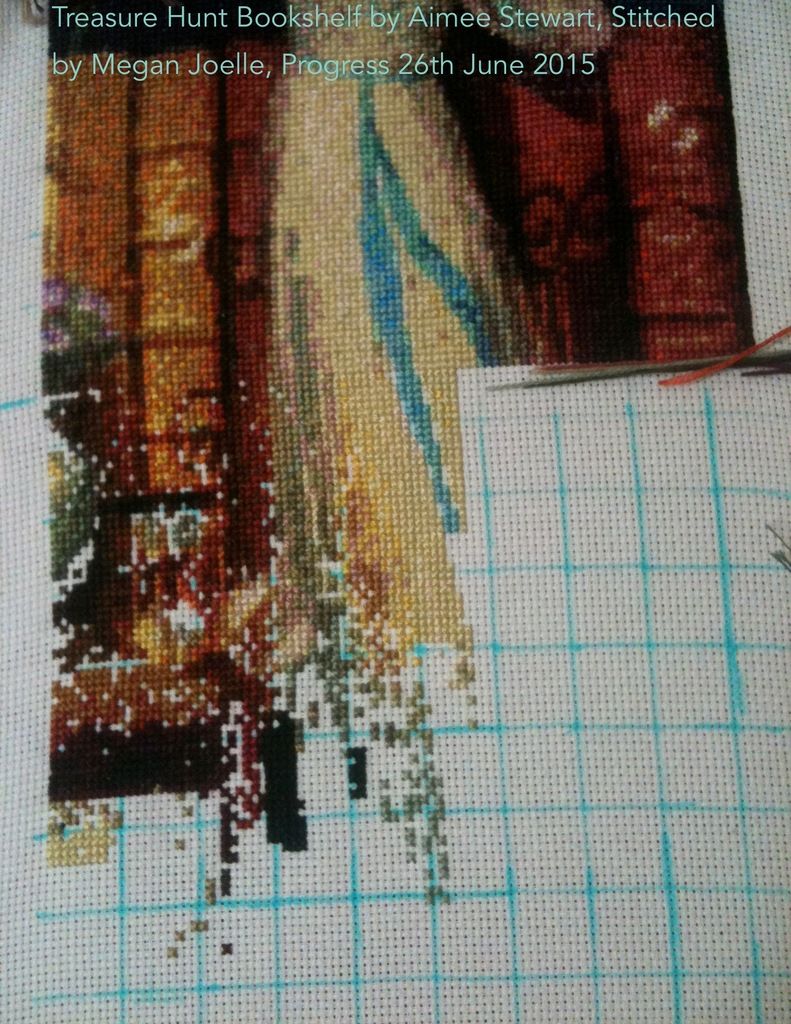 Update on the Floss Organizer
If you haven't already noticed the Floss Organizer I made has recently been revised. I added a skein estimator, percentage calculator and fabric calculator. Since the document has become quite fancy, I also created a User Guide to make it easier to navigate through the different sections and see how it all works. These are both available on the downloads page.
A Little More Mystery:
Here is where the Mystery Chart is at! I'm falling behind with this one and need to get a move on with it!
Previous progress: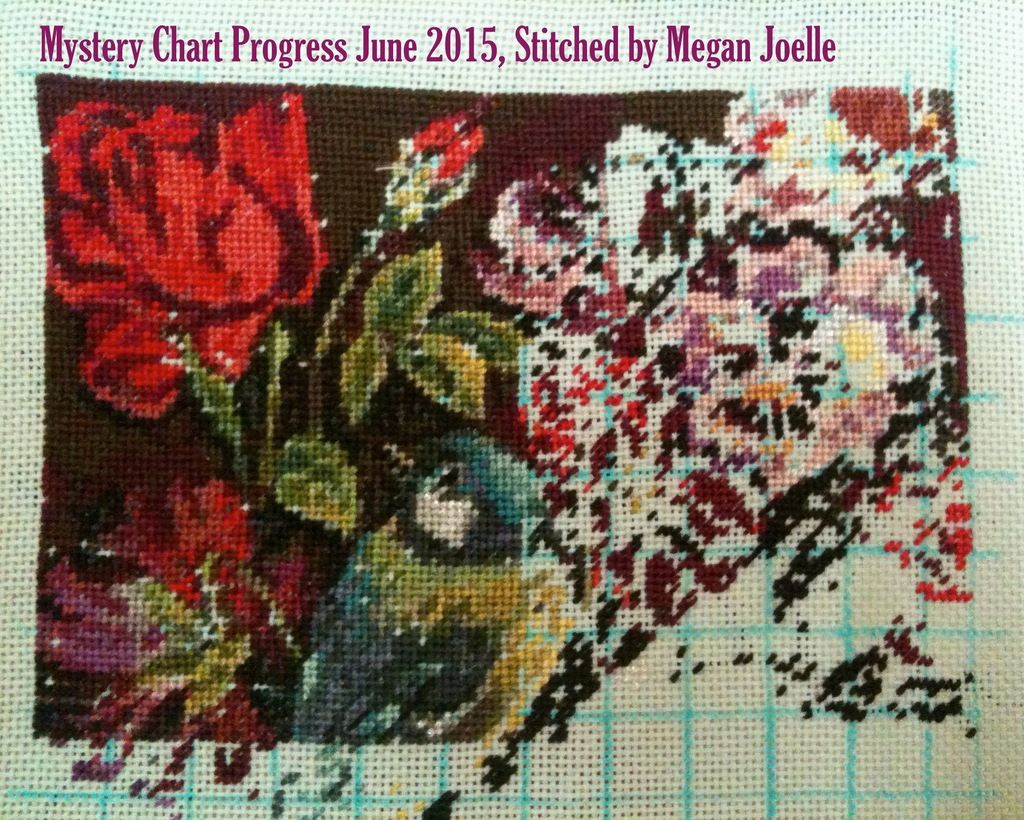 Current progress: