Singing & Stitching
I've finished page 6 of Nocturne, which means the whole top row is now finished! This is tented on 25 count lugana using 2 over 1 on the light colours and 3 over 1 on the dark and mid tones.
Previous progress: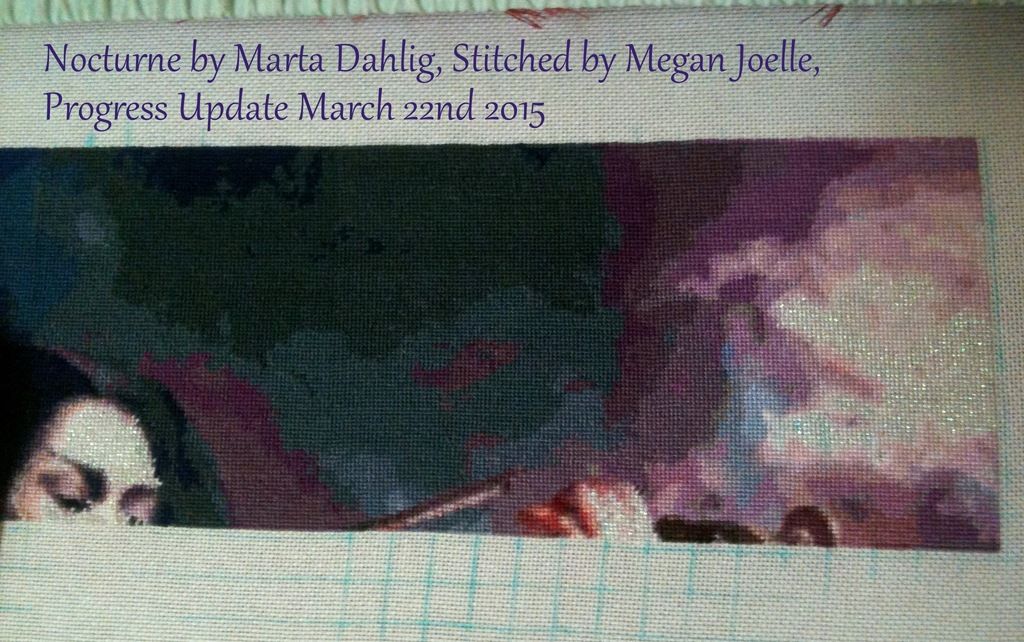 Current progress: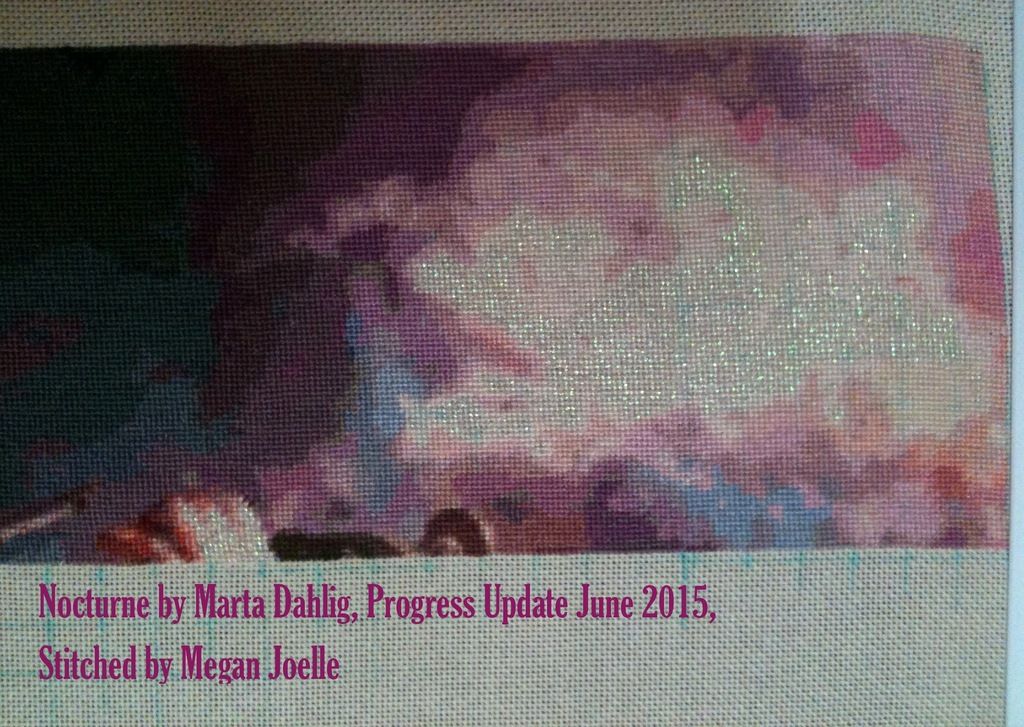 Current progress:
I extended my Q-snap from an 11x17 to a 14x20 inch frame. Nocturne now fits perfectly across the width of the frame, which means no frame creases in the sides!!!
When I ordered the Q-snap extension kit I also got a small 8x8 inch frame for the Mystery Chart… Well the 8x8 inch has actually now morphed into an 11x11 inch thanks to the extra extension kit in my box of q-snap goodies! Anyway, the Mystery Chart now snaps nicely into my microphone stand… and I'm singing away … I mean stitching away! ;)
Q-snap Goodies: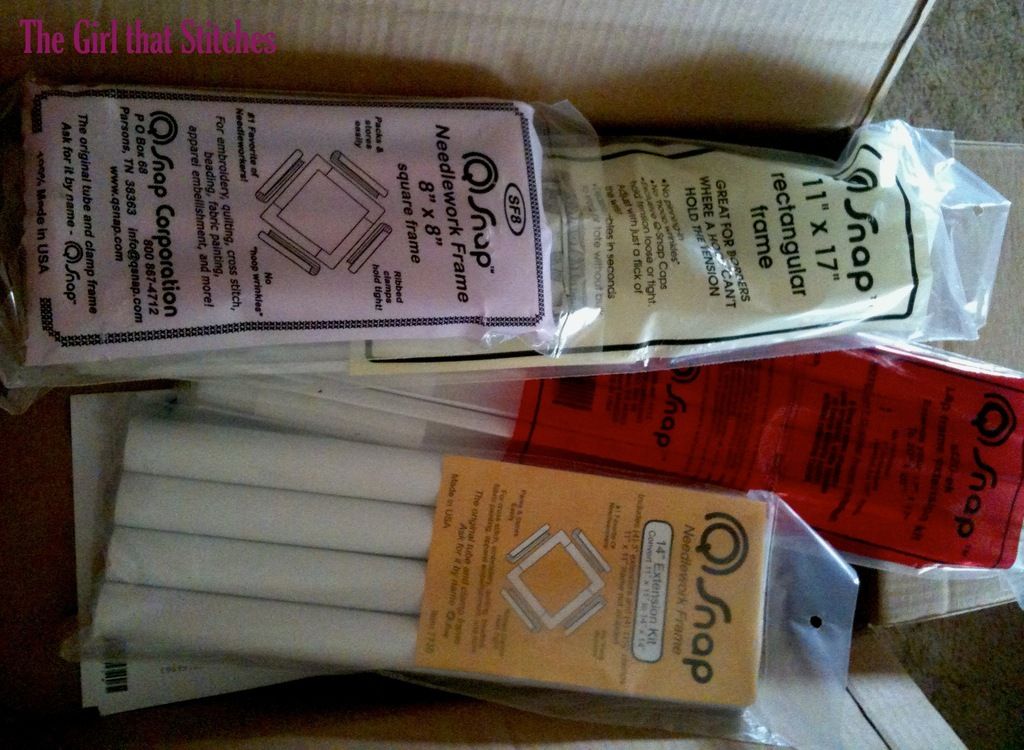 Bird Song
I've dived into page two of the mystery chart and the birds are taking shape. The top row is only two pages… I'm thinking I will change approach and cross country the whole next row once this row is done. I normally work cross country one page at a time but work in a contained area of the page. With all this confetti it makes more sense to move out of the containment area in order to minimalize colour changes as much as possible and hopefully speed the stitching up!
Previous progress: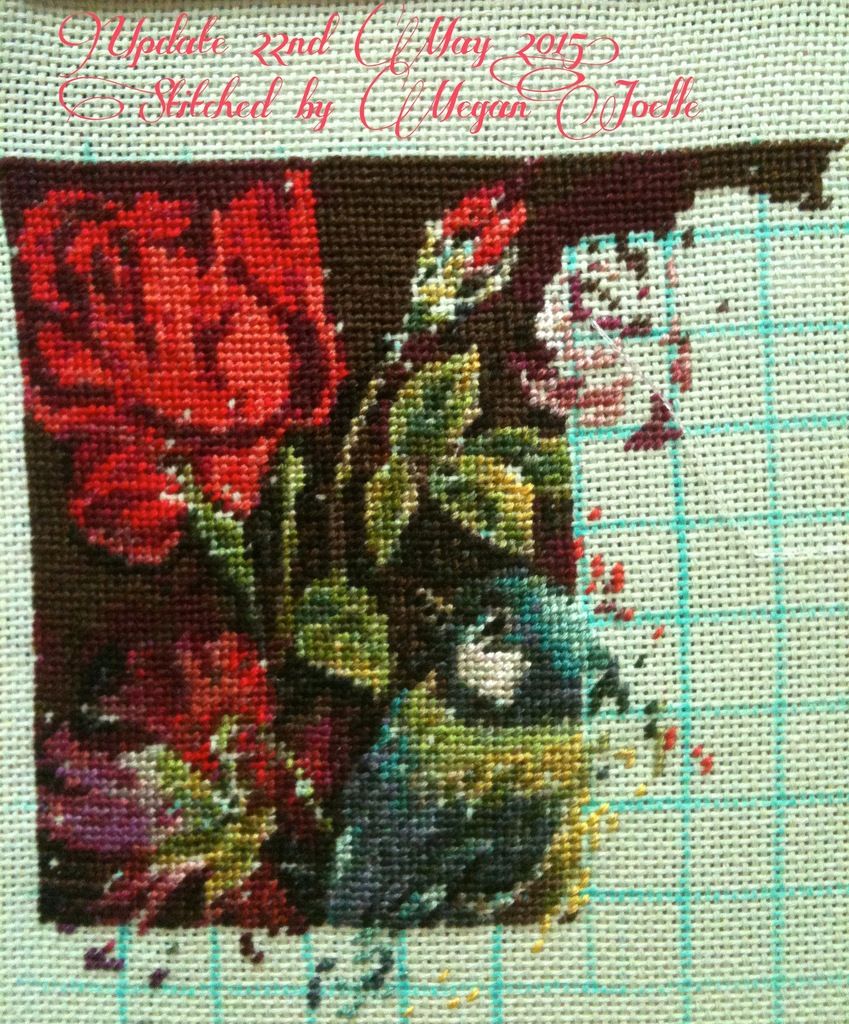 Current progress: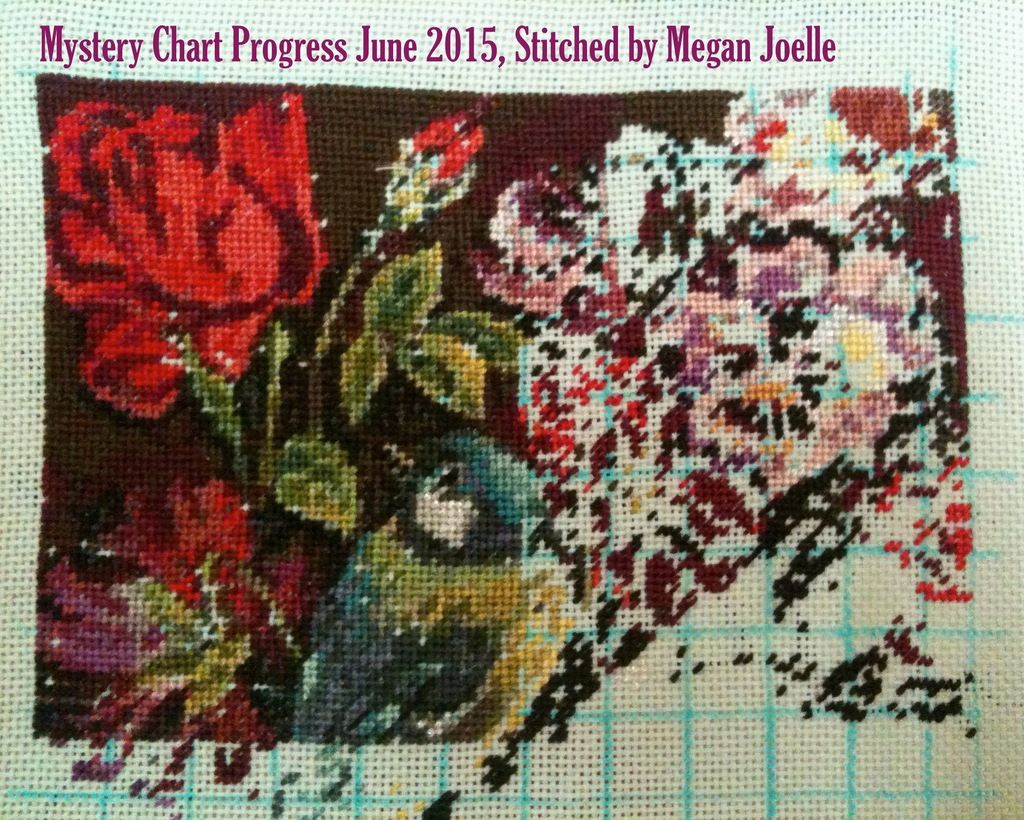 Until next time keep singing… or stitching… or both! xx