Happy New Year!
I've been working on Iris and have almost finished another page. I've just tucked into another confetti heavy section. The colors on this page have just been a delight to stitch. Previous Progress:
Progress Update:
I'm also participating in the Heaven and Earth Designs Facebook SAL in 2015. So for the record here is an overview where my projects are at as of 1st January 2015 (or close enough depending on your timezone;) I have currently completed page 1&2 of the Treasure Hunt Crop and a small amount of page 3&4. I have finished 4 pages of Nocturne and just over 1 and a half on Iris. We'll see how much I can stitch in a year!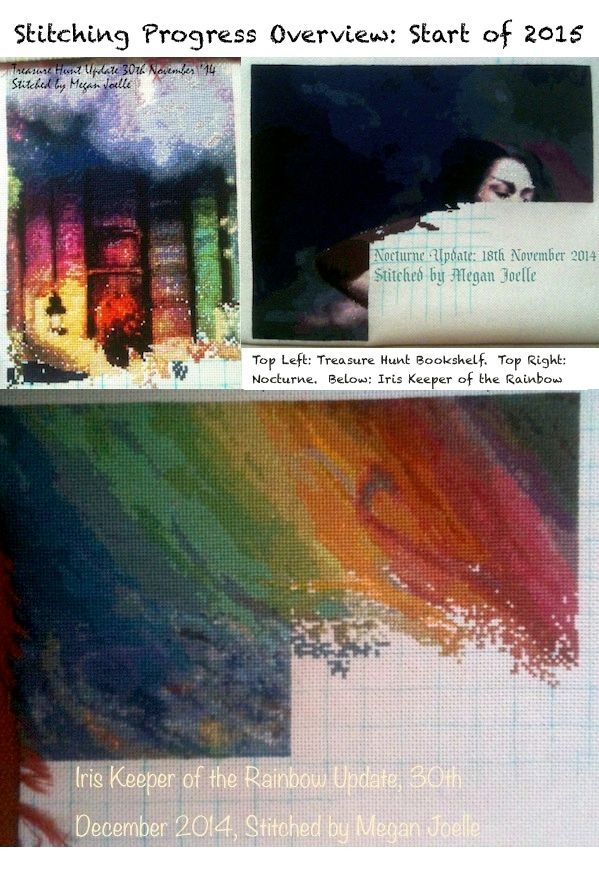 I hope you all had a lovely Christmas/Holidays with family and loved ones. Wishing you all lots of love and light (and wonderful hours stitching) in 2015! Happy New Year!