Of Earth, Air, Fire & Water
A Christmas Angel! (From Blog Thursday, 22 December 2016)
This week I finished the top page on the Phelan project. The first column is now complete!
Reminder of cropped version:
Previous progress:
Current progress: It's really tricky to capture the sparkle on camera. It glitters more in person! The metallic threads were not charted and have been added to the design.

Of Earth Air Fire & Water (From Blog May, 2016)
Last update on this project, there were issues with the white light effects (E5200) going over the yellow section of the wings. The white metallic blended with the yellow dmc was washing out the dmc too much. To solve this I ended up finding a yellow light effects (E746). This is working perfectly over the yellow section and the results are great!
Yellow light effects: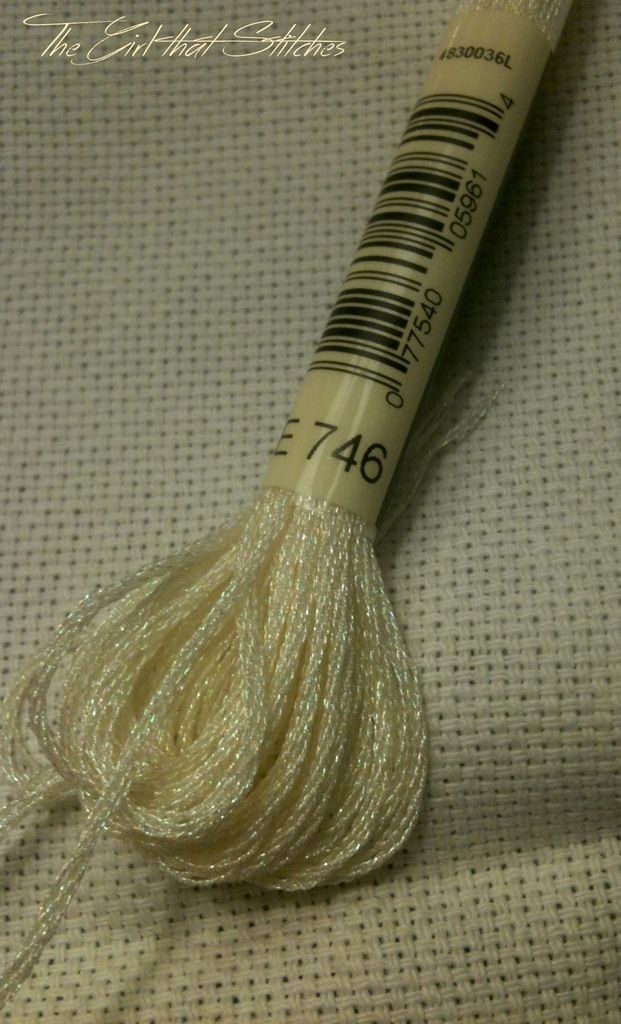 Close up of light effects on yellow section of the wings: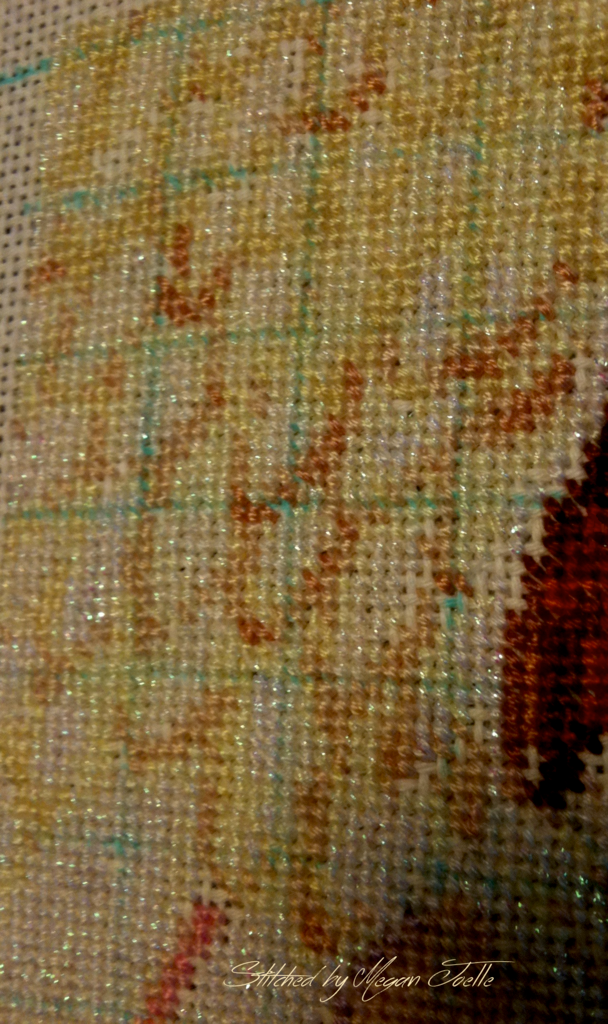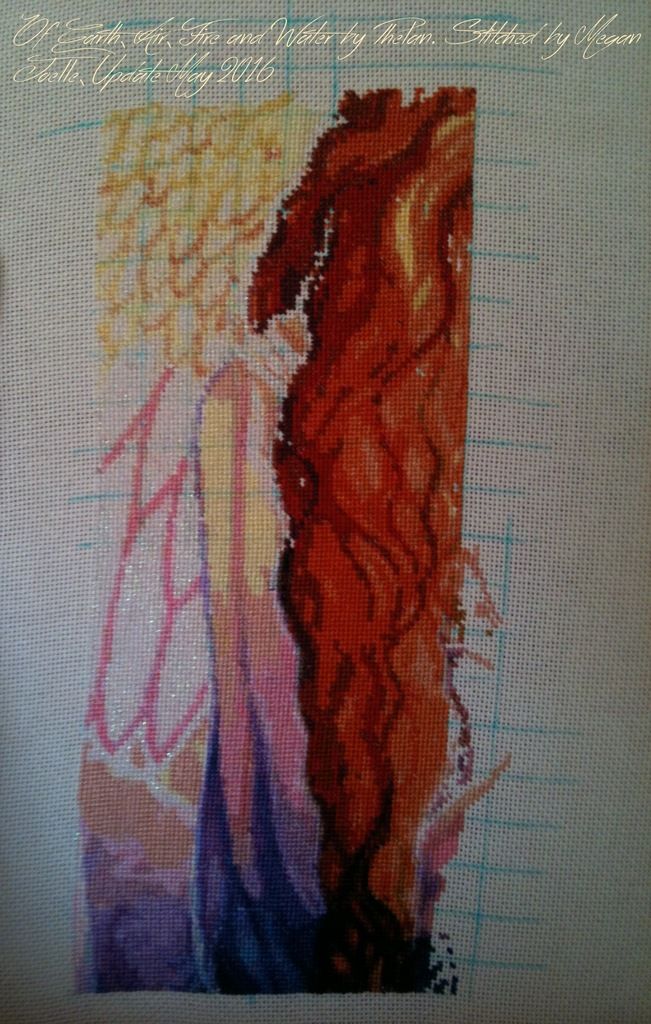 Sparkle in the Wings (From Blog March 2016)
I've made some progress on the Angel piece by Phelan. I'm about halfway through working on the second page of "Of Earth, Air Fire & Water" (page 7).
Heavenly Sparkle
This design has not been charted with metallic thread. I decided to add metallic to give her more of an ethereal/translucent look as this seems appropriate for an angel! I'm using one strand of E5200 over 3770 and one strand of PB10 over 3865. It made sense to use the metallic with the more intense sparkle over the brighter DMC shade.
I'm enjoying the way the sparkle in the wings is turning out! I need to decide whether to continue the metallic blend all the way through the wings. The original plan was to do this… but now I'm getting to the part where there is more light yellow and need to check if it will tone in okay. Using the E5200 over the 3770 lightens it considerably which may alter the shading too much for this part. I'll have to do a bit more stitching to test it out, but hope to be able to continue the metallic all the way through!
Orange Pumpkins, Orange Hair (From Blog October 2015)
I've been working on the Phelan Chart: "Of Earth, Air, Fire & Water."
Finally I have finished the first page! Her hair has toned down a bit now the surrounding colours are in!
Progress:
Happy Halloween and happy stitching!
Birds, Butterflies... Spiders and Other Creepy Things (From Blog October 2015)

Megan Sends Her Regards (From Blog July 2015)
Funday Friday
I also won a chart in the facebook "Funday Fridays" competition. For the prize chart I picked "Of Earth, Air, Fire & Water" by Michele-Lee Phelan. I'm cropping the art as I want a "lighter" more ethereal feel to the piece, which I think is achieved by cutting the dark section out.
Link to Chart